I am so behind on blogging my sessions! I hope you can forgive me. The reason is simply because I have been so busy doing senior sessions, that I haven't had time to sit down and blog the ones I have finished. But believe me when I tell you that I have lots to share! The 2011 Seniors I have had the amazing honor to photograph this year have been so awesome! I have thoroughly enjoyed spending time with each and every one of you.
Today I am featuring the beautiful Meredith, a senior from Pflugerville High School! I just can't say enough good things about her. She was such a natural in front of the camera! Her mom had warned me that she didn't like having her picture taken, but from the first click of the shutter, Meredith was rockin' it. She is a natural model!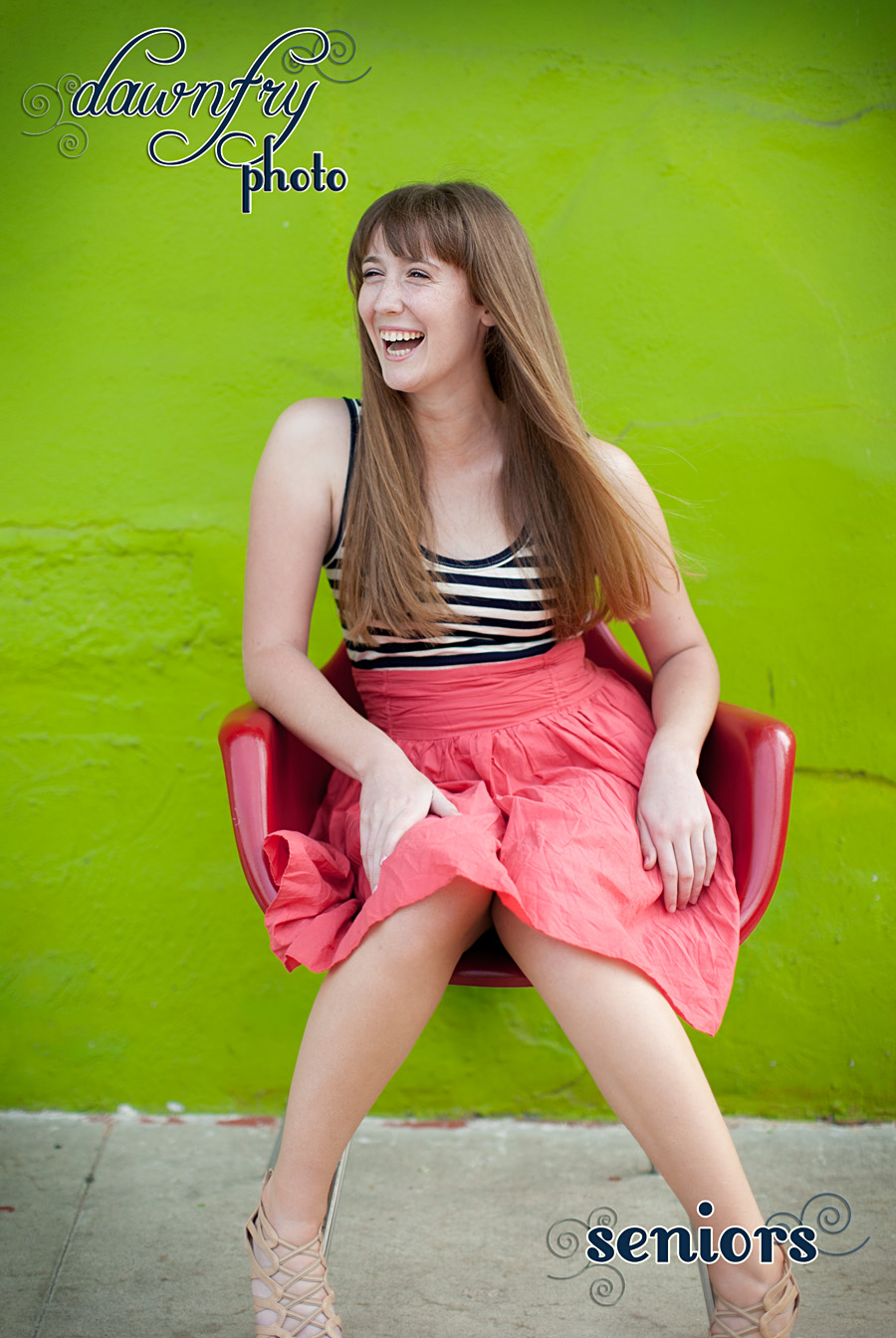 For her "Epic" senior session, Meredith and her mom chose 3 incredible locations.  We started the afternoon off downtown on South Congress.  As you can see, Meredith's dress was the perfect selection for the bright walls and edgy backdrops in this area.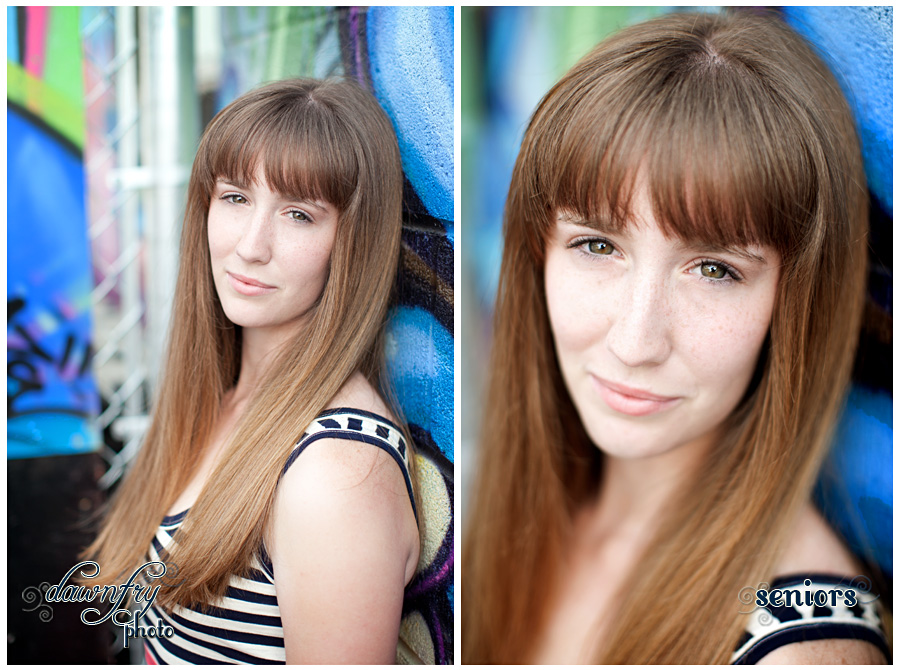 Next we headed to one of the historical homes near 8th Street.  It was absolutely gorgeous and the perfect setting for more elegant, modern senior portraits.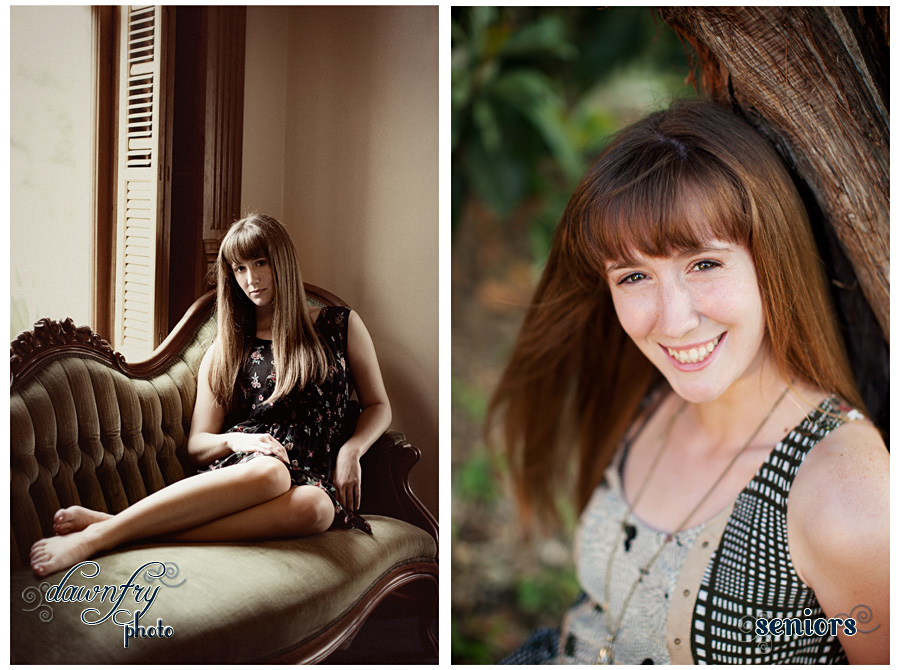 It was very difficult for me to leave that gorgeous green settee in the office. I wanted to take it home!
Here is a just-for-fun edit I did on a shot of Mere on the porch of that amazing building.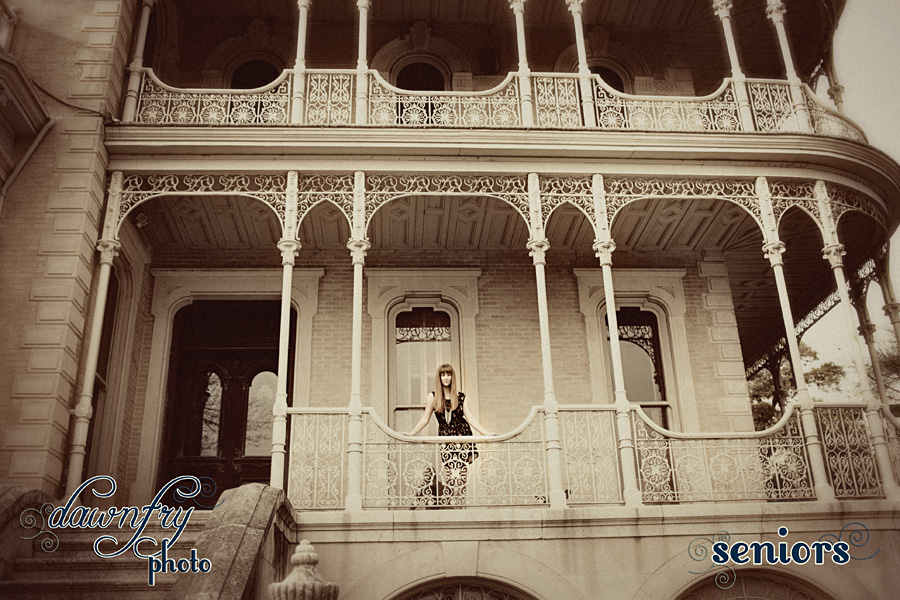 After shooting at the house, we headed out to Meredith's home away from home, the horse stables, where she spends the majority of her time. I have to say, this place is magical! When my assistant and I drove up, we both gasped and became giddy with excitement! Jen got goosebumps! It was amazing. And of course, Meredith worked the location and the poses like a professional model. I hardly had to coach her at all. She is a pro!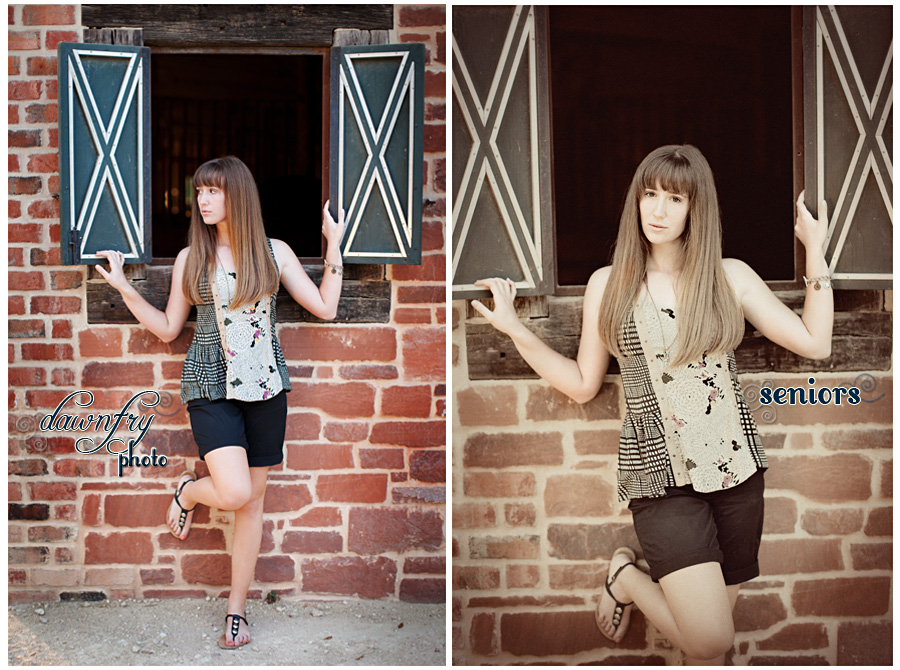 Of course, her horse was a pro too…well, if anything she was a pro at looking suspiciously at my assistant, Jen, as she distracted her with a reflector.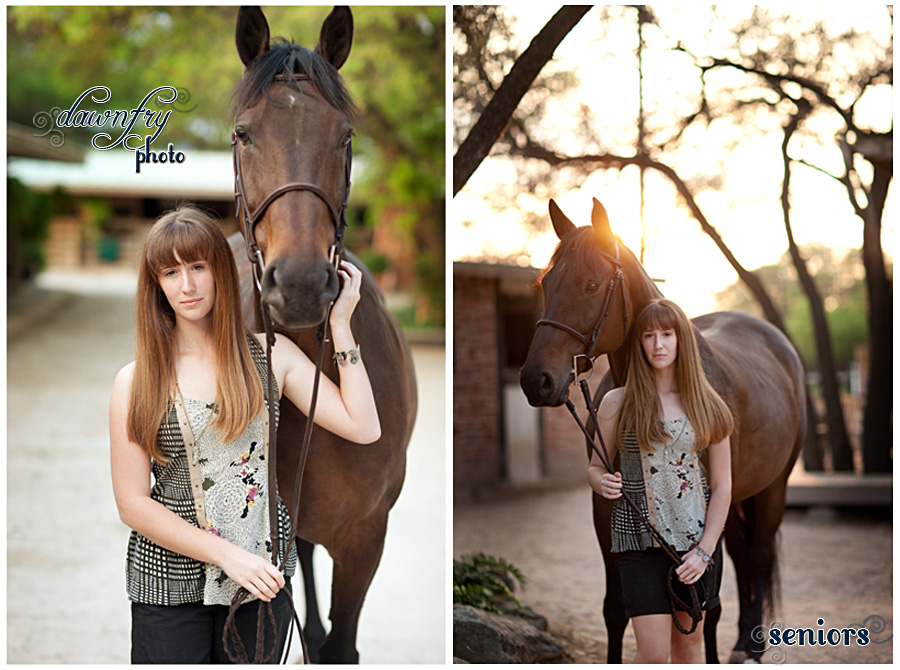 Here is Meredith in the stables. I just loved how the light was coming through one of the openings.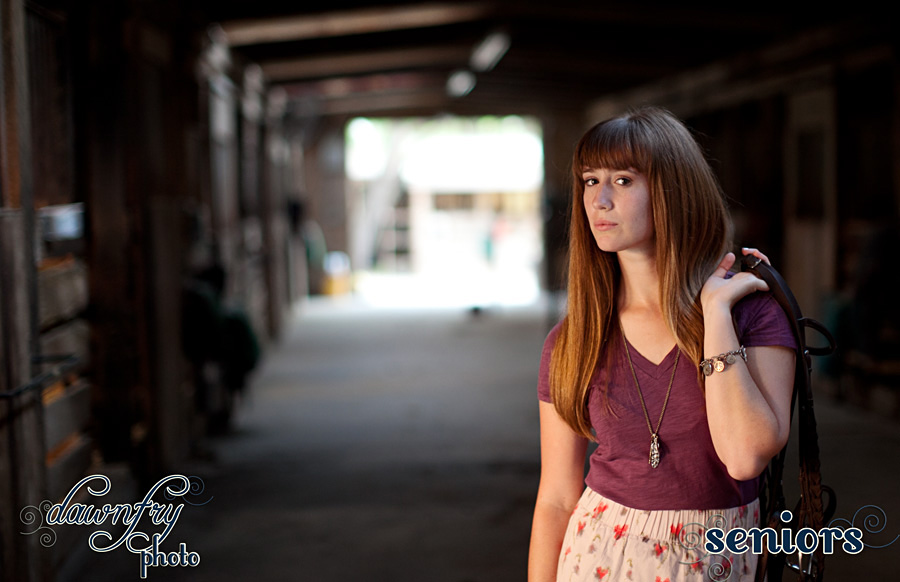 And finally one of Meredith's favorites. I like it too. 😉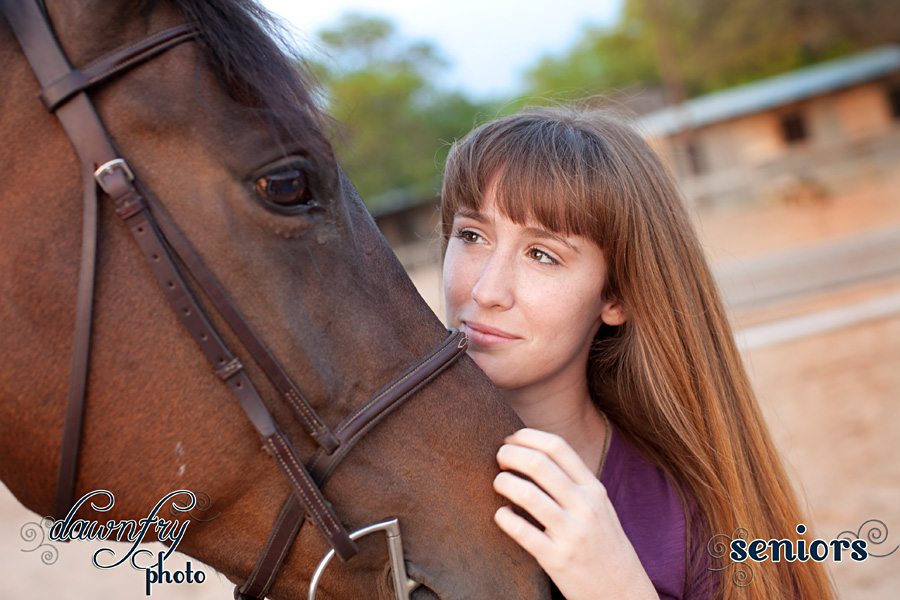 Meredith – you were awesome! I am so glad I got to meet you and your mom and that we had a beautiful day to hang out and capture you in this wonderful, transitional time in your life. I wish you all the best for the future!
What's YOUR story?