I have a blast on all my sessions. I really do! Senior sessions are by FAR my favorite though, and I get really excited when I have a client that is also really excited about shooting with me. Such was the case with the lovely and absolutely stunning, Chase, from Cedar Park High School.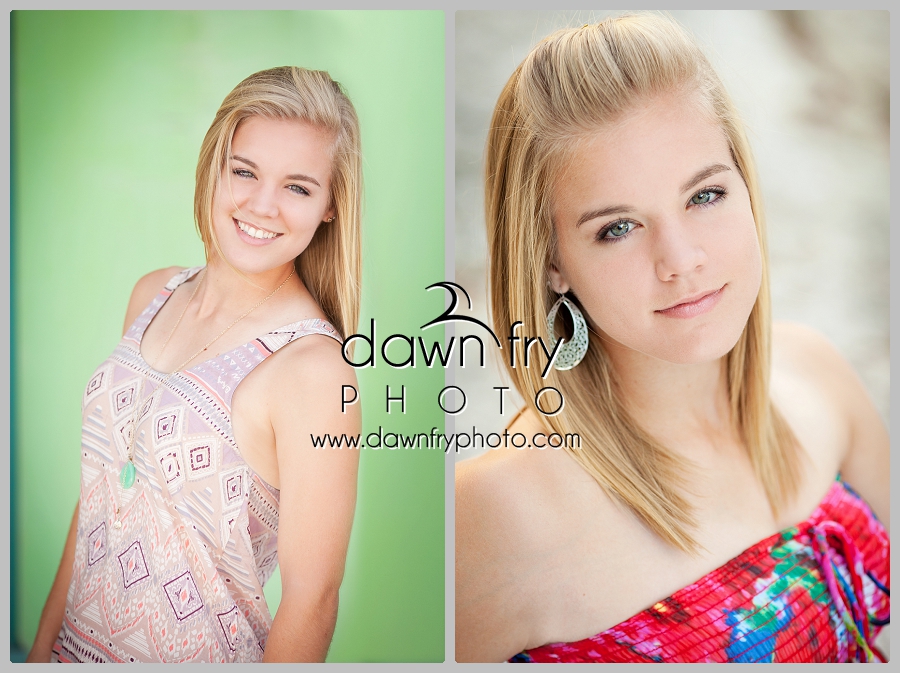 Chase was amazingly comfortable in front of the camera. We started off in a small town just outside of Round Rock and walked the downtown streets looking for great backgrounds. The green wall behind her in the first image is one of my favorites. And of course, we had to hit my absolute favorite building a few blocks away. The light was absolutely perfect and brought out the sparkle in Chase's eyes. The shot below is now a 24×36 canvas that hangs right above my desk – I love it so much!! If you have a senior session with me, you will get to see it as a sample at your viewing and ordering session. I just had to have it blown up BIG!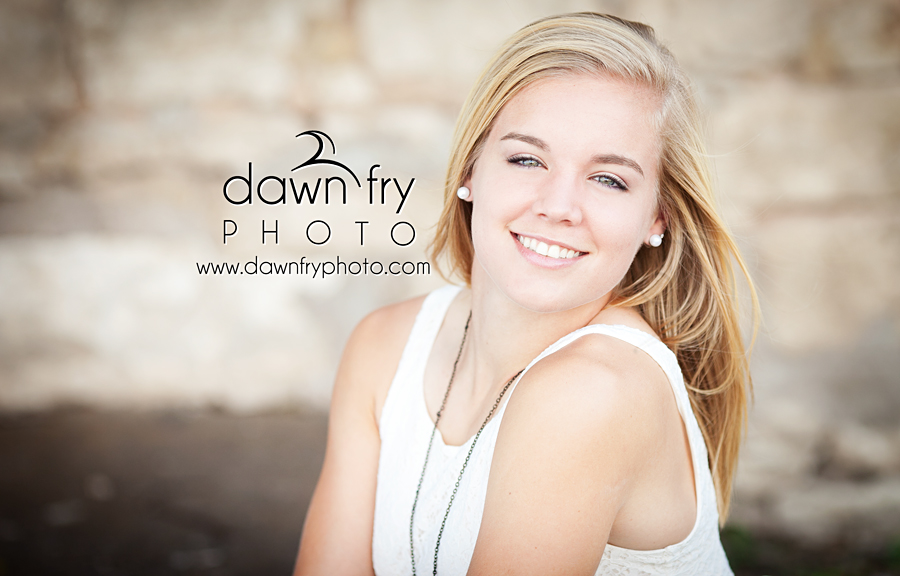 Chase has a great style and fashion sense. All of her outfits went perfectly together from the jewelry to the shoes. She totally expressed her style and personality throughout the shoot. I loved every outfit she wore. I think this white dress is my favorite. It totally worked with those kickin' boots.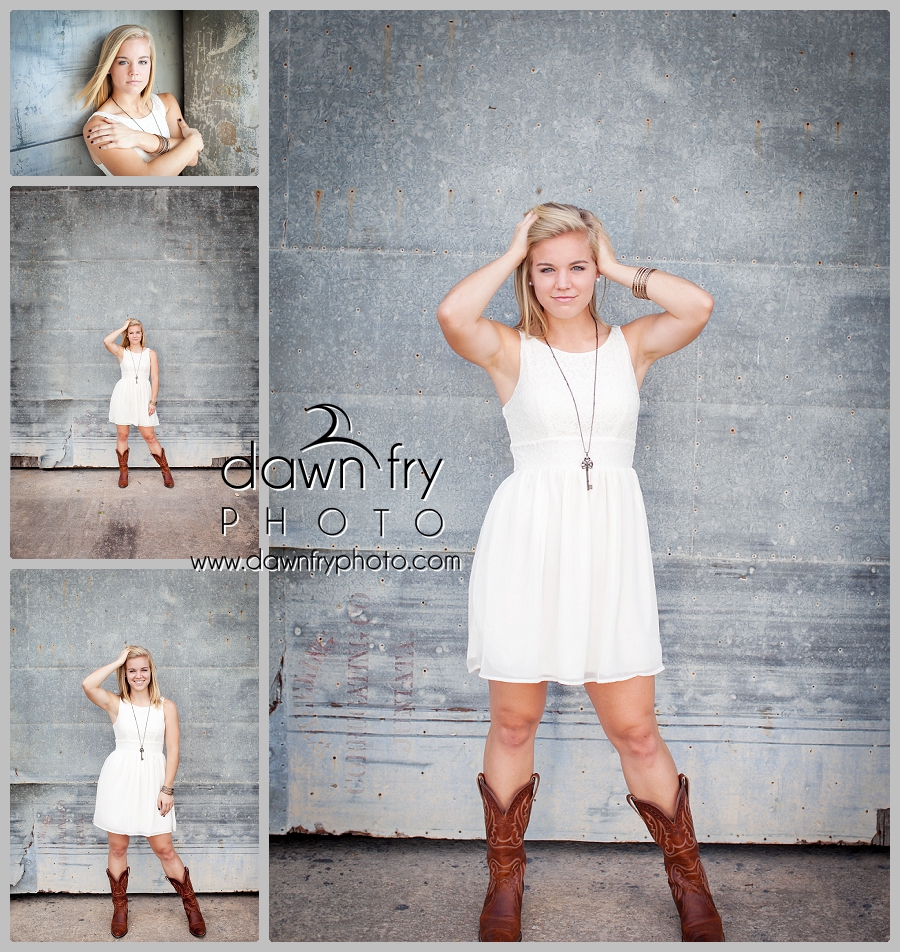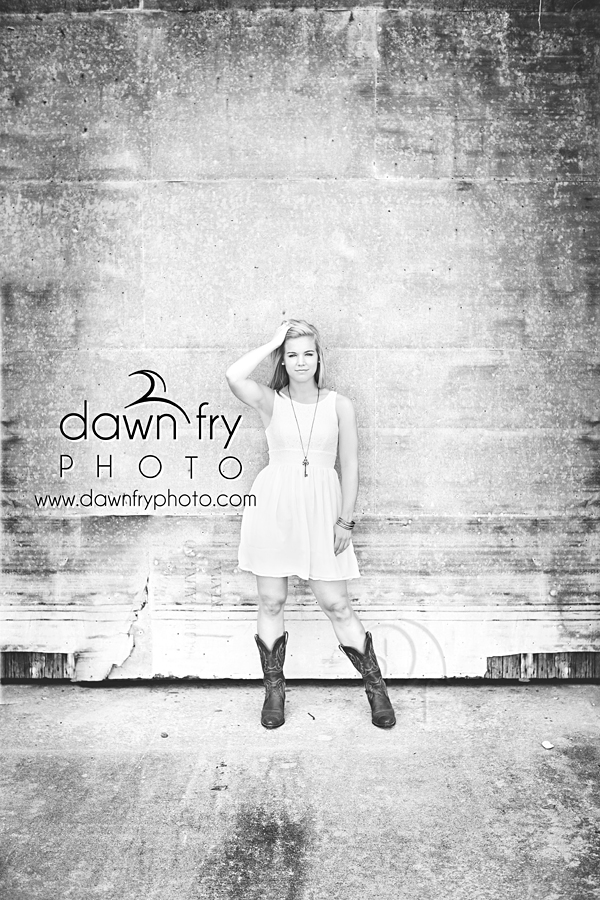 After working the downtown scene, we headed out to my favorite stretch of dead railroad track. If you get there at *just* the right time, the light is AH-MAY-ZING. Unfortunately, the road we were trying to take to get to the track was blocked by a stalled train on another track! Eeek! With only 3 ways in to the place we were going and two of them being blocked, we had to take the long way around town to get there (and of course we pulled up just as the blocking train pulled away from the road – doh!) It all worked out though; the winds worked in our favor, and my awesome assistant, Courtney, worked her reflector magic to light up Chase's gorgeous eyes. Everything…everything was just perfect.  *sigh*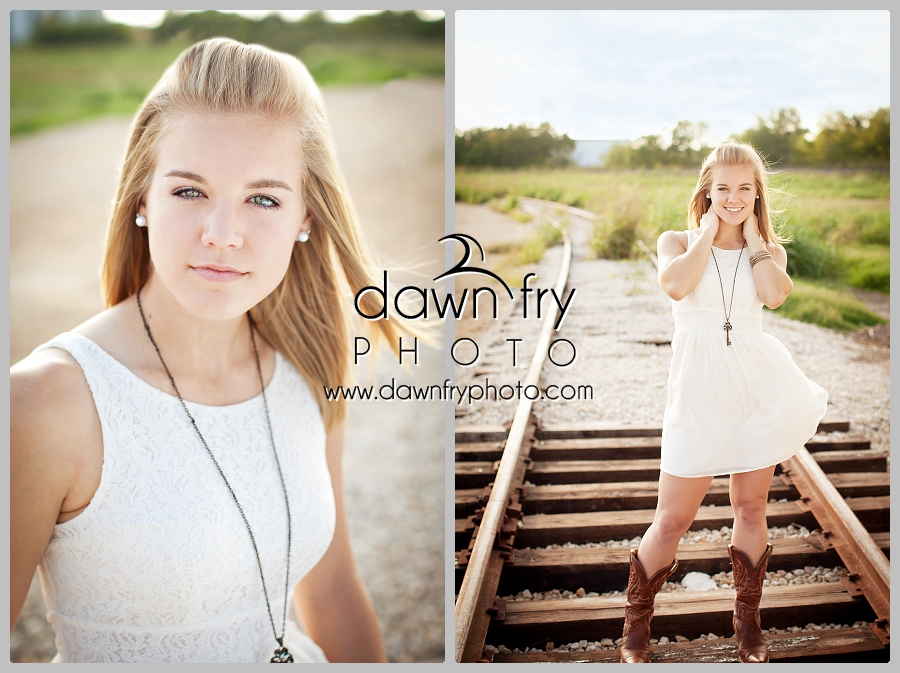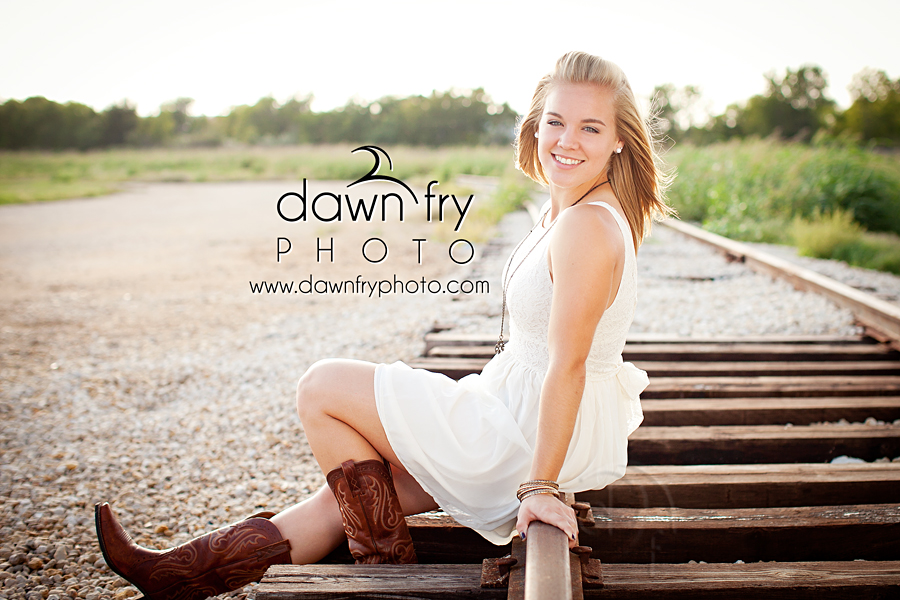 Seriously. She should be all over the pages of a magazine.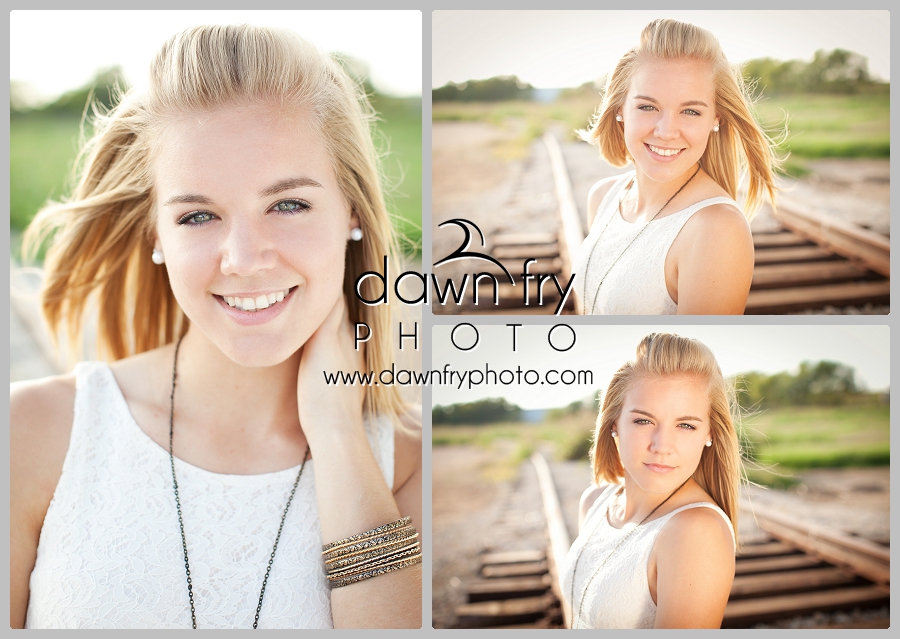 As the sun was rapidly falling in the sky, we hopped in the car and headed out to the creek for some quick water shots. Chase showed no fear of jumping right in the cold water and using it to it's full advantage. These shots are so fun and unique – I love it when we get to do water shoots.  Love love love!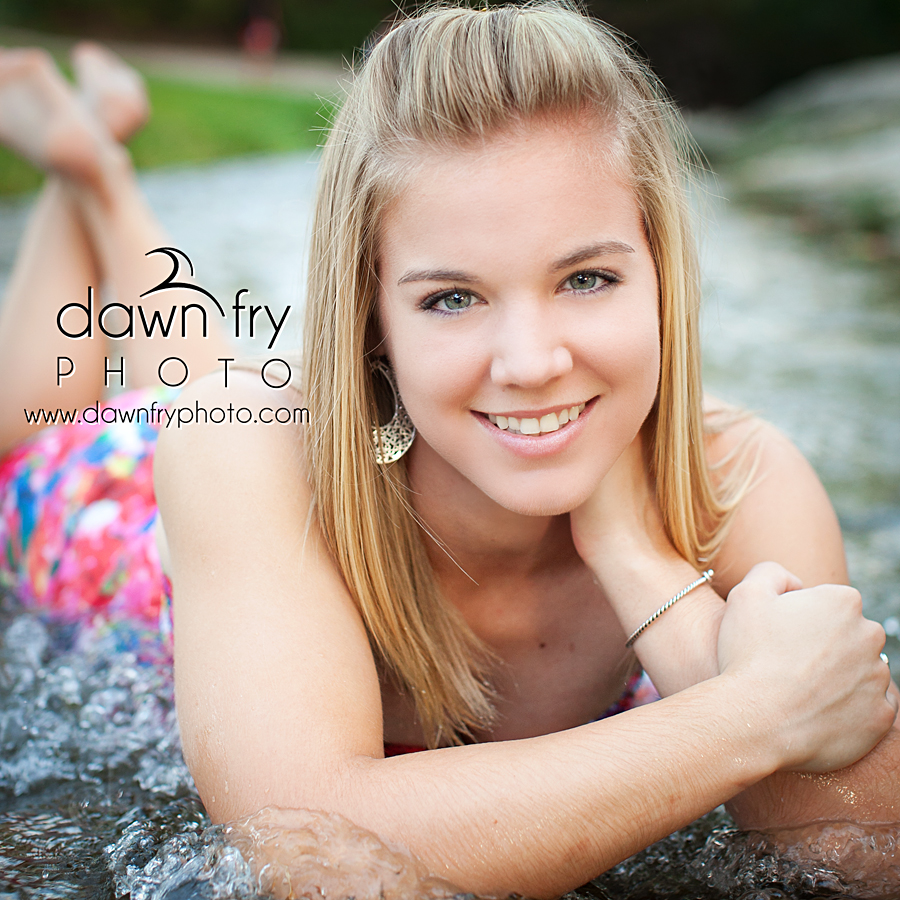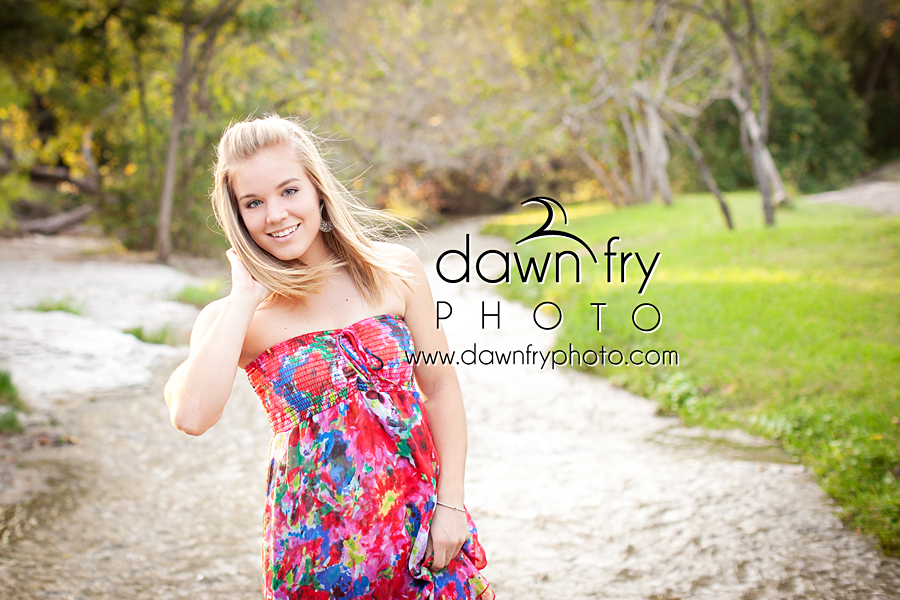 And there goes the sun…

Many, many thanks to my lovely assistant and
2013 Spokesmodel
,
Courtney
! She kept Chase laughing and having fun, and her light bending skillz were invaluable.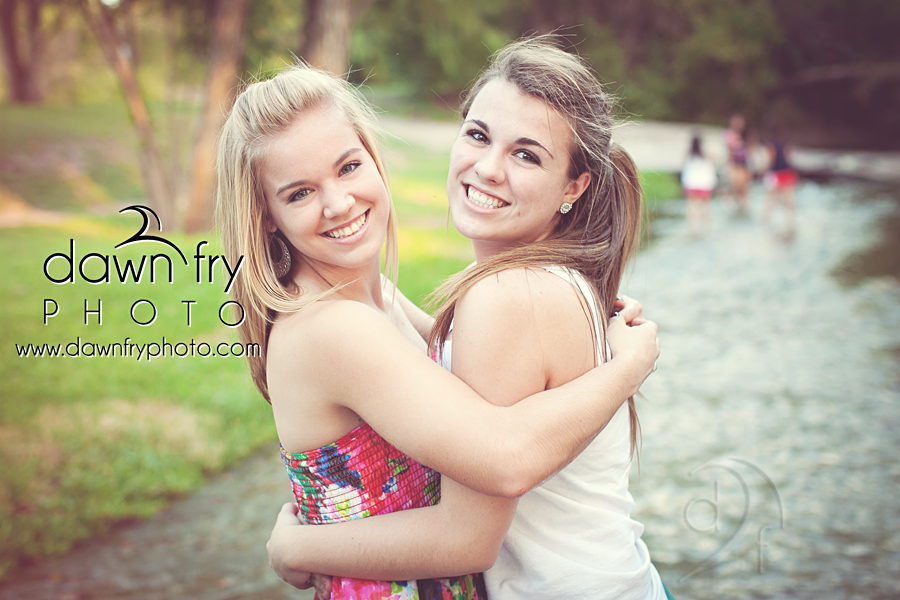 And here is the result in products! (I promise my product photography skills will improve – hang with me!) lol! Featured below are beautiful mounted 8x10s, a great assortment of wallets for sharing with the family and friends, a custom designed 6×9 keepsake album, lots of fun extras, and an incredibly stunning 16×20 Roundout Framed Print on metallic paper. Oh em gee that thing is gorgeous!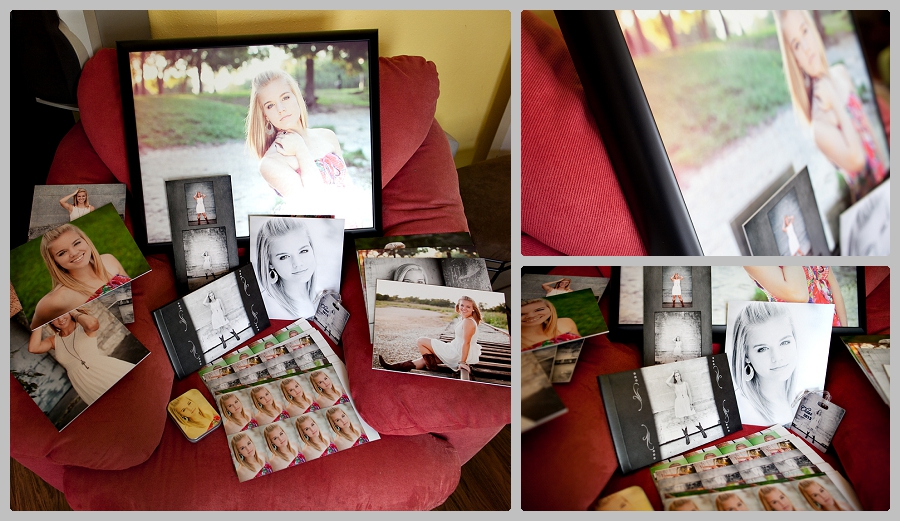 Chase, you are simply beautiful inside and out and I absolutely loved your session.  I wish you all the best in the future. I know you are destined for greatness.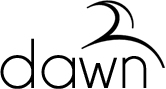 What's Your Story?