It has been both an honor and a privilege for me to create senior portraits for Georgetown High School's drum majors for several years in a row. Being a musician myself, (I proudly earned a vocal music education degree in college) I find that I am drawn to creatives and photograph senior portraits for musicians, artists, and theater students more often than seniors with other interests. I guess in some way music and art connects us all, and it's been said you attract what you love.
This lovely senior from Georgetown High School was on my Elite Spokesmodel team and I am so glad I had the opportunity to get to know her and her family through our many events and photo shoots. Not only did we create senior portraits for her, but we also got to spend the weekend with her and her mom on an amazing creative session retreat, do a mother/daughter session, a family session during our fall fundraiser event, and many other events. It was a joy having her on my team. This year she will embark on a new journey to the University of North Texas, and I know she is destined for great things.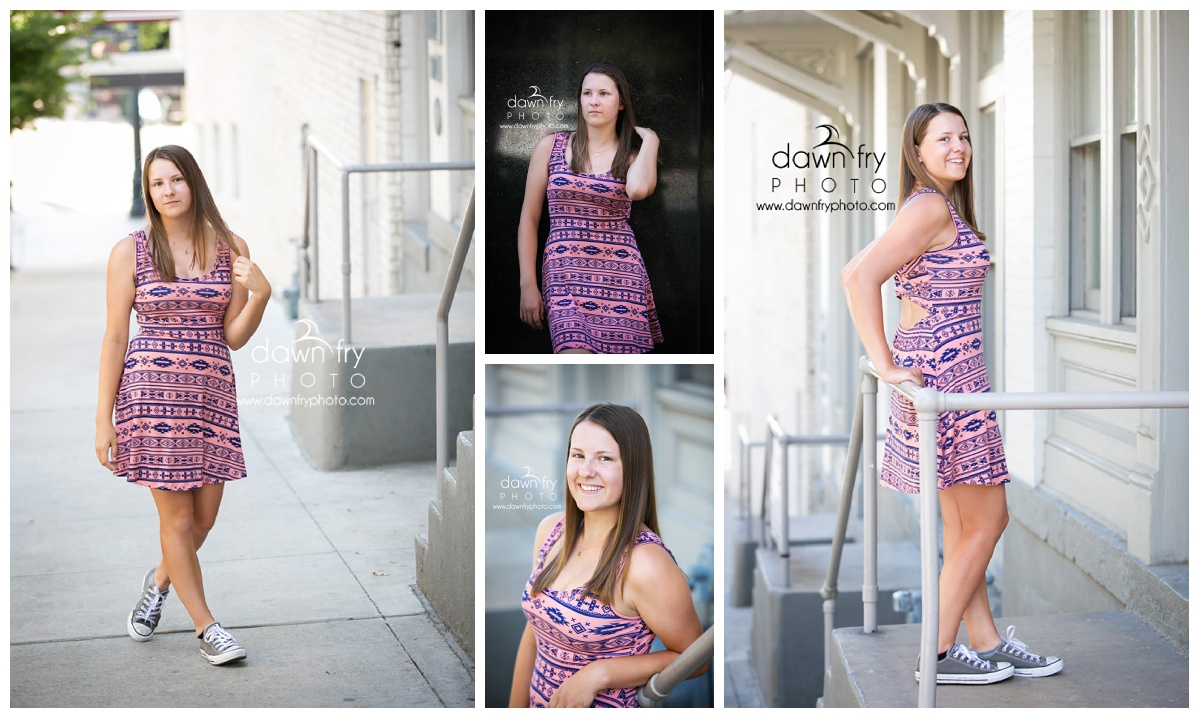 We began Morgan's session in downtown Austin just off Congress. Her bold patterned dress and converse stood out among the grey tones and city concrete.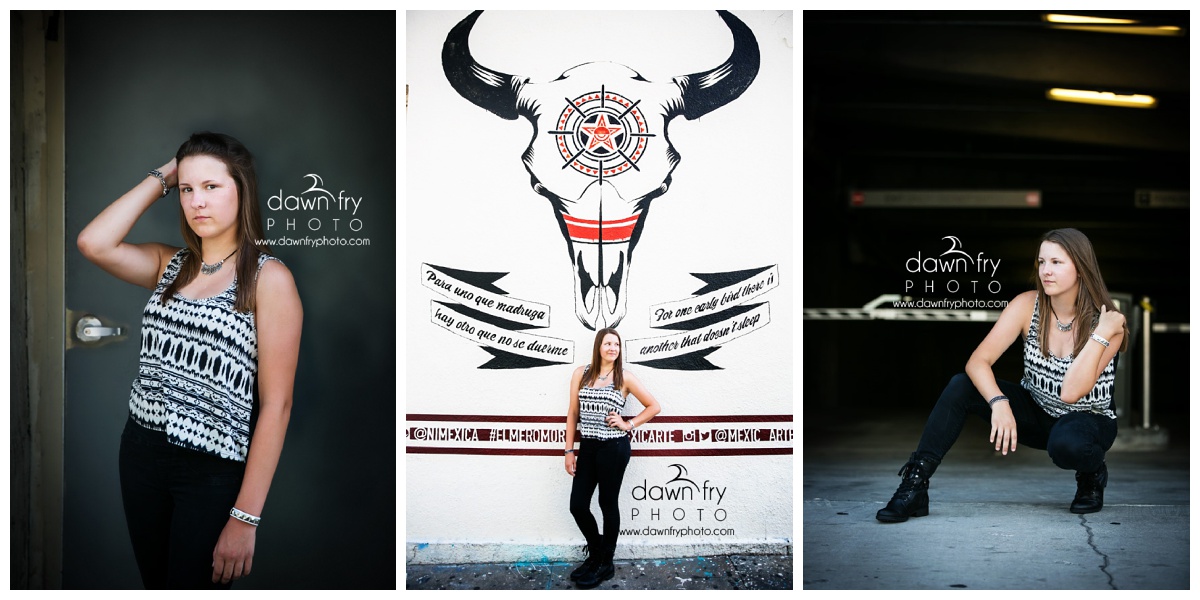 Her second outfit included another bold print top with black jeans, complimenting her urban surroundings and showing us her tough side. I love the contrast of the bold patterns and the gritty urban scenes.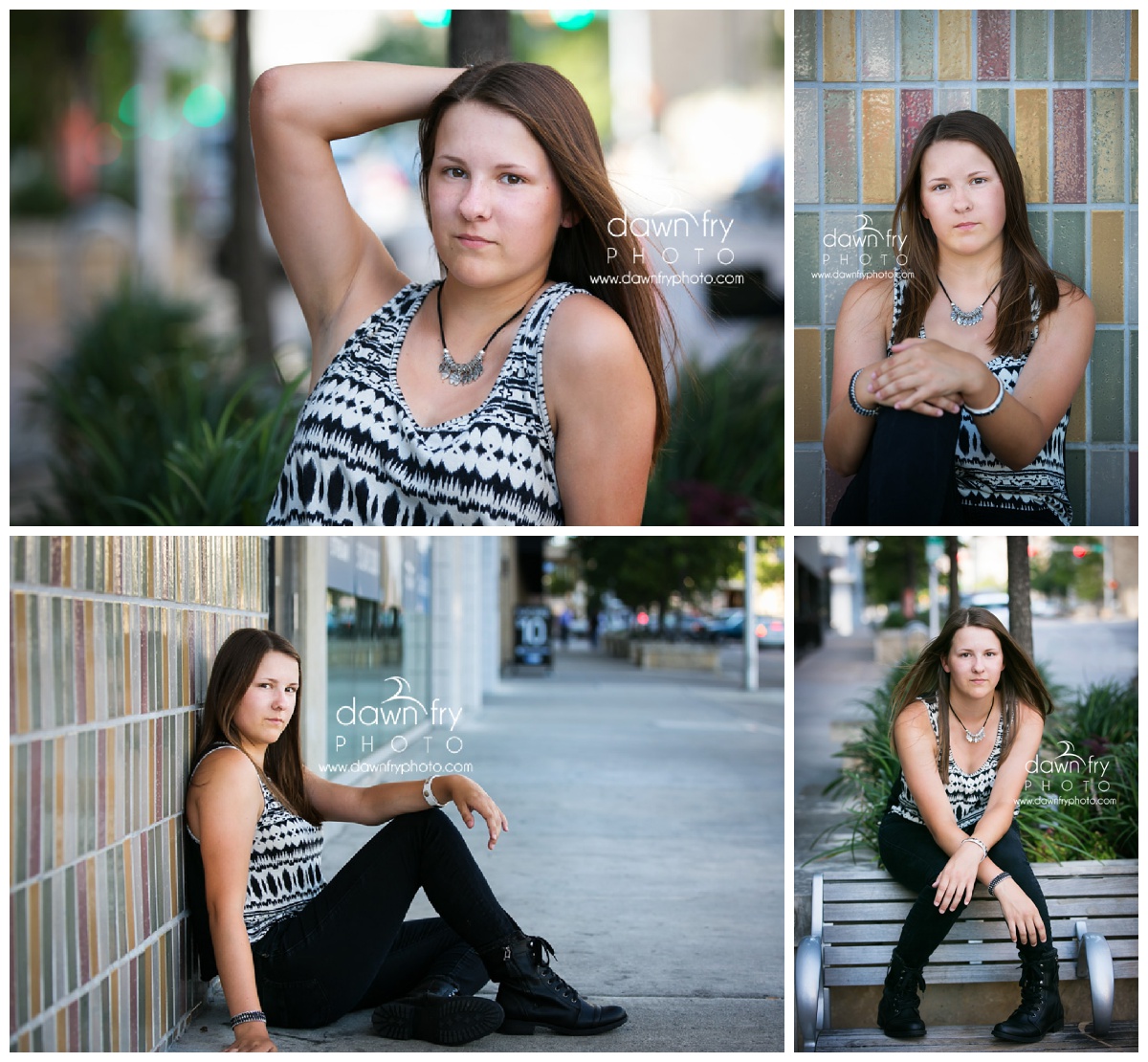 I so loved that Morgan went with a clean face and natural hair look. She stayed totally true to her personality and style, and it really made her images a reflection of her amazing personality.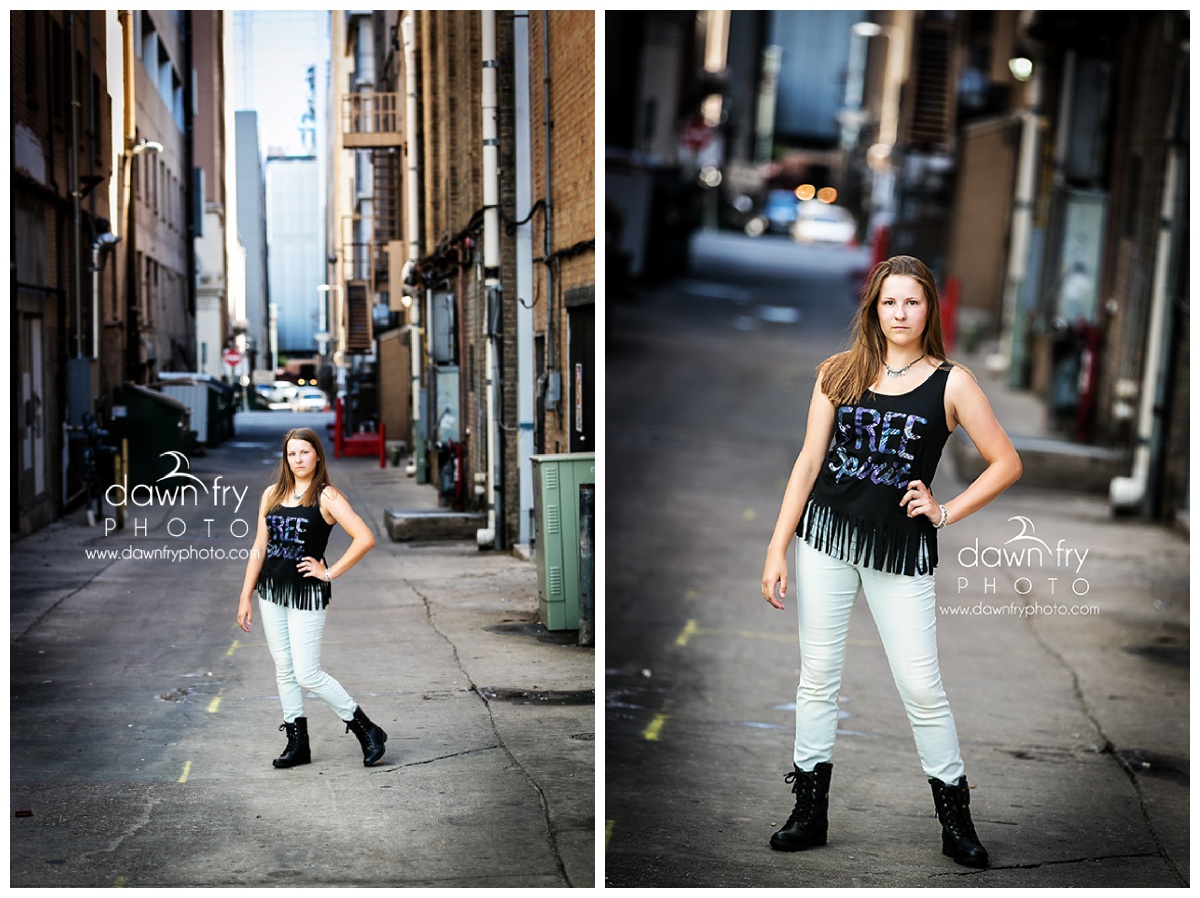 Edgy. Urban. Strong. Morgan exudes all three in her fringed "Free Spirit" tee and combat boots. Love this look!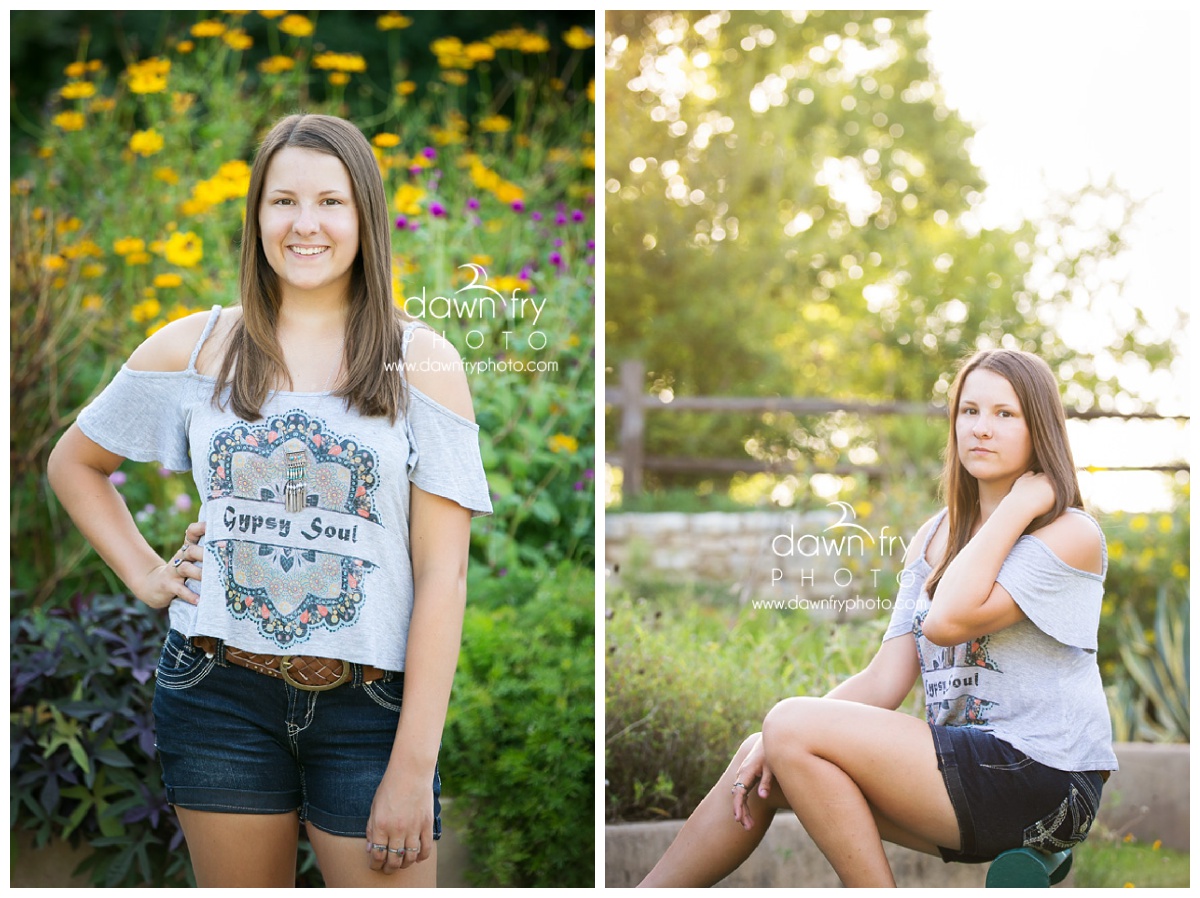 After sweating our faces off in the city, we headed up to San Gabriel Park in Georgetown for some softer, airy images in nature. While Morgan is strong and fierce, she also has a gentle soul and a heart for the environment. Her off the shoulder "Gypsy Soul" tee and jean shorts were a perfect outfit choice for this background. The light through the trees and flowers complimented her outfit and surrounding elements.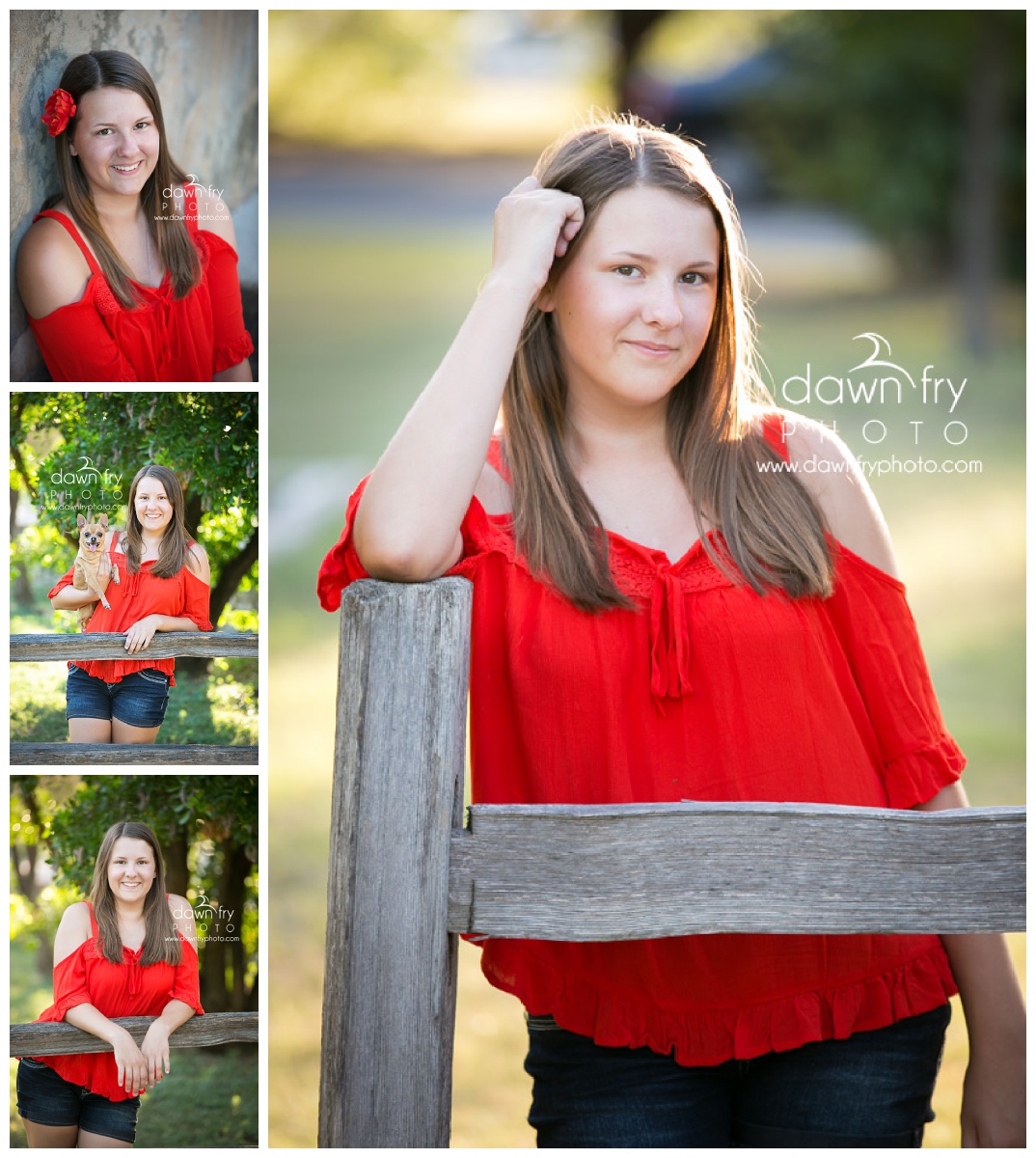 I love this bold red top contrasting against the greenery of the park. Another off the shoulder style, it really looked amazing on her. We captured her beautifully with the wood fence and her furry friend got in on the fun. Pets are always welcome on senior sessions with DFP!

Of course we HAD to get some shots of the letterman jacket! So many of Morgan's achievements are represented in the patches. It is a huge part of her high school career. After all, this is about capturing and preserving memories!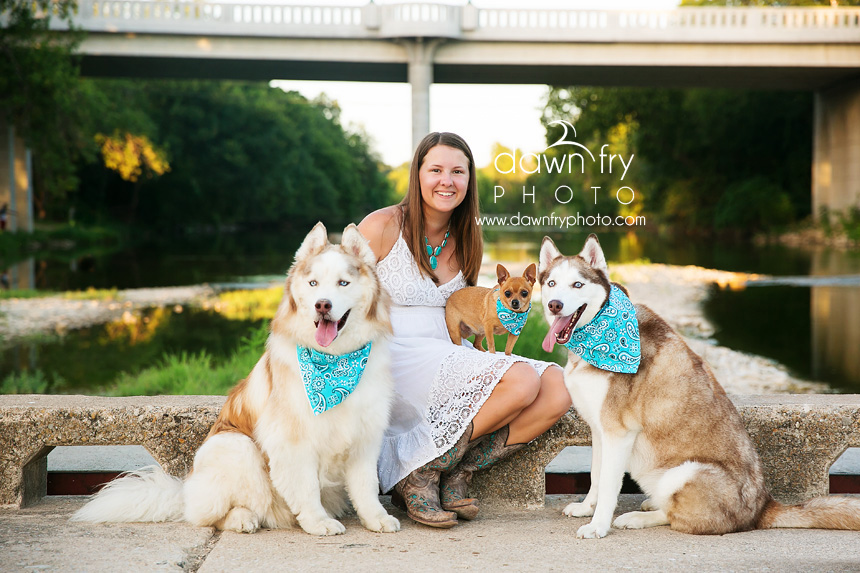 Did I mention Morgan brought her pets? YES!! 3 beautiful dogs joined us for her senior portrait session. Of course, they all had to wear matching bandanas! I die from the cuteness!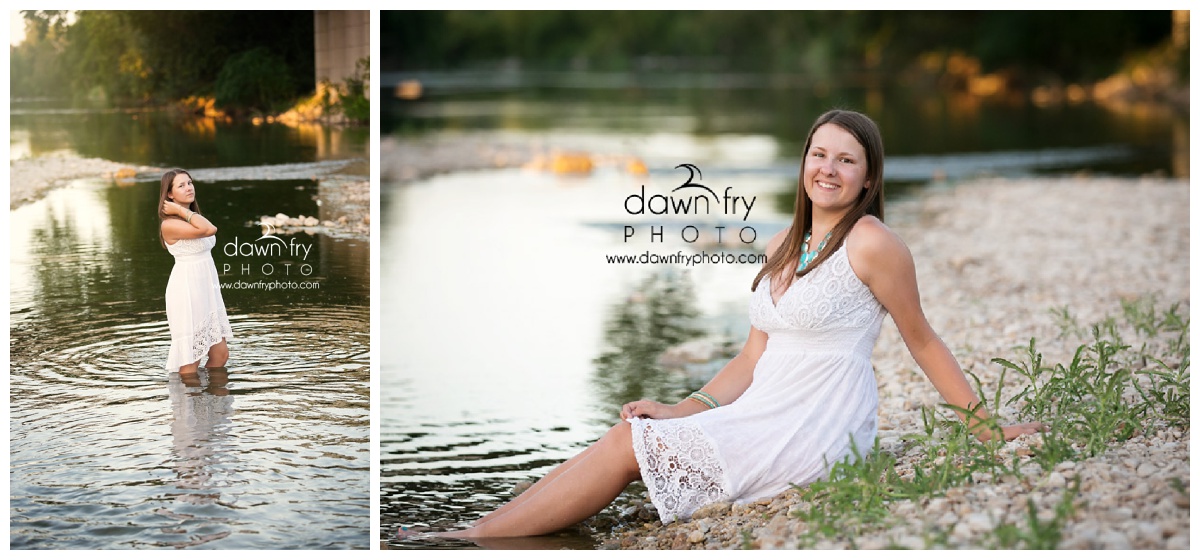 One more outfit change and we headed over to the river for some fun water photos. What senior doesn't love to splash around the water in a dress? It's pretty much a tradition!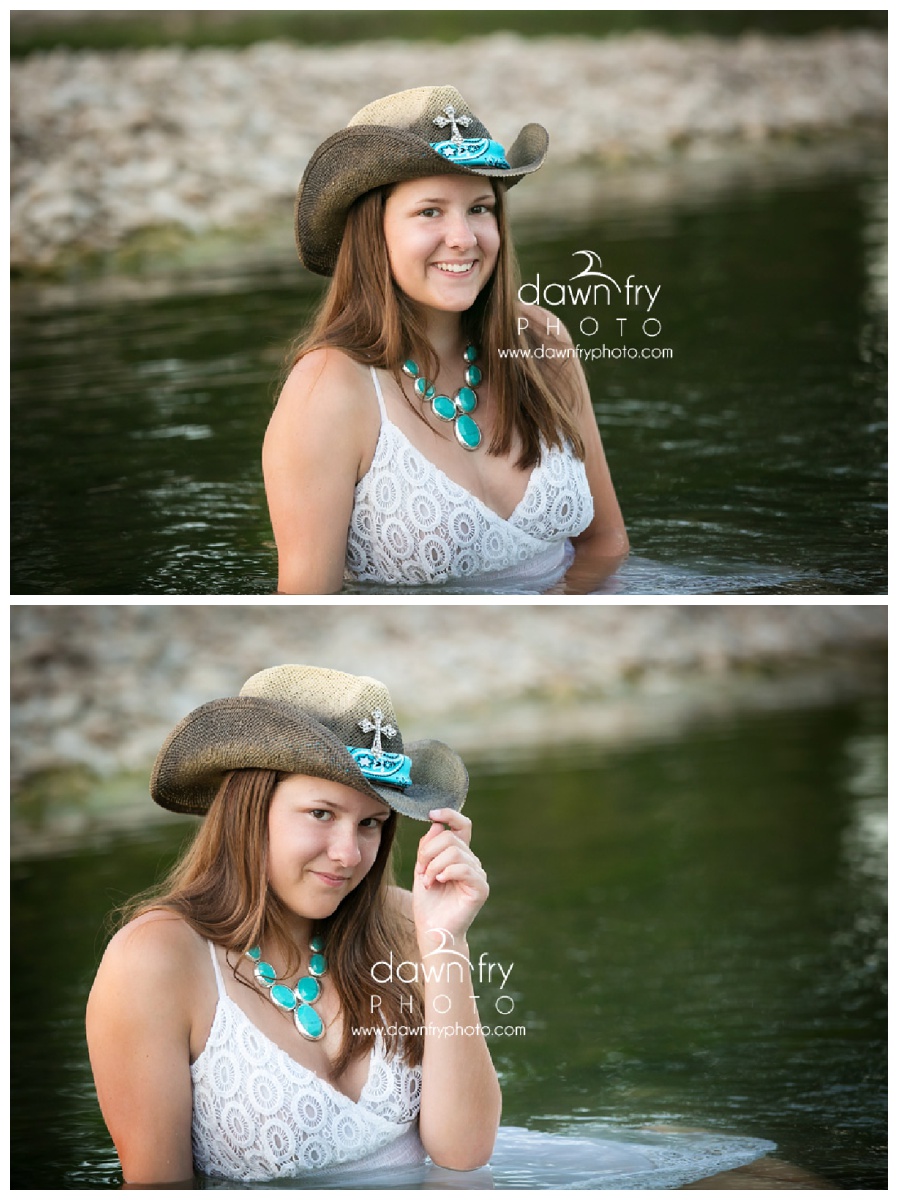 One final hat tip and we were out of there! Wet, tired, and so full of good memories. Thank you, Morgan, for sharing this important moment of life with me. It was an honor to be the preserver of your high school self. I wish you all the best.
~Dawn